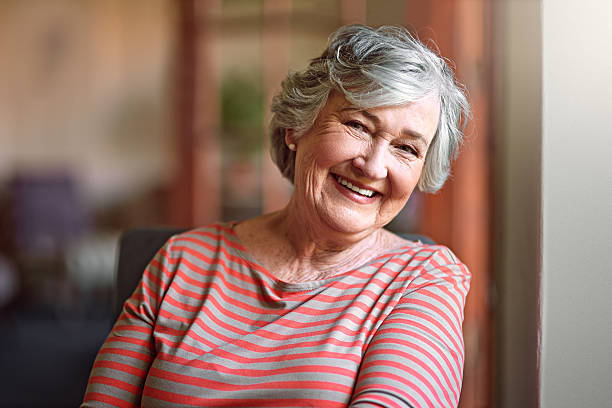 Over 36 million Americans have lost all their teeth, affecting their confidence, speech, and ability to eat properly. Replacing missing teeth is essential to avoid complications, and there is a range of available options. Dentures are one of the most popular. They have evolved quite a bit over time to be what we are used to today. To learn more about the history and evolution of dentures, keep reading.
The Early Days of Dentures
The Etruscans in ancient Italy created the first dentures in 700 BC, which used gold wires to tie together animal or human teeth. A pair of wooden dentures from 16th century Japan is the oldest surviving example of dentures.
Contrary to popular belief, George Washington did not have wooden teeth but wore dentures made of carved hippopotamus ivory plate with both human and animal teeth embedded in them. These early restorations were easily stained, were uncomfortable, and also developed a foul odor over time. Regardless, wealthy people continued wearing similar restorations into the early 1800s.
Dentures in the 1800s
Claudius Ash, a silversmith, is credited with creating the first modern dentures in 1820. Made from gold plates and porcelain teeth, they were fitted with springs and swivels for greater functionality.
Nelson and Charles Goodyear created a vulcanite base for dentures in the 1840s, using a soft rubber-sulfur compound that is molded to a patient's gums and palate for a custom fit and then hardened for durability. Acrylic resin replaced Vulcanite as the popular material for dentures in the 1900s, offering a cost-effective alternative to porcelain dentures that had become unaffordable for many people.
The Dentures of Today
Different materials are used to craft modern dentures, including porcelain, nylon, acrylic resin, and metal. The type of materials used depends on the type of dentures required. Porcelain teeth are preferred because of their durability and similarity in color, texture, and reflective properties to natural teeth.
Understanding the evolution of dentures can help you appreciate the advancements in technology that have made them what they are today. So, be sure to take proper care of your dentures can ensure a beautiful smile that lasts for years to come!
About the Practice
Dr. Andrea Csok and her team at Dental & Cosmetic Solutions provide a variety of oral health treatments, including dentures and other tooth replacement options. The goal of these restorations is to help you eat, speak, and smile with confidence. Their team also provides other cosmetic dentistry services to enhance the appearance of your smile. If you are interested in learning more about full or partial dentures or setting up an appointment with Dental & Cosmetic Solutions, visit their website or call their office at (216) 292-3600.