Great Dental Experiences in Pepper Pike • Cleveland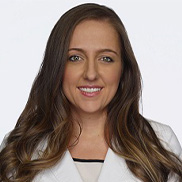 Andrea Csok, DDS
One of the greatest joys Dr. Csok gets from being a dentist is helping her patients achieve their dental and overall health goals. Better dental health leads to better overall health, as well as a more attractive smile, which can have a dramatic effect on a person's life for many years to come.
---
Solutions for Every Smile
At Dental & Cosmetic Solutions, we demand excellence from every aspect of our care, starting with the patient's initial appointment and ending with their finished smile.
Anxious? Nervous? Afraid?
Our caring dentist in your area ensures your visits are relaxing and comfortable.
All Ages Welcome
We see kids, teenagers, adults, senior citizens, and everyone in between.
Caring & Committed Team
Our staff is well-trained, long-term, and committed to giving you reasons to smile.
Flexible Payment Options
We work with your dental insurance to maximize your benefits and savings.
Request a Consultation
Quality Dentistry Made Affordable
One of our goals as a dental office near Beachwood is to provide families and patients nearby with quality dentistry that stands the test of time without breaking the bank. If you have much-deserved dental insurance benefits, we are happy to accept them here! We also have an in-house plan that includes free services, big discounts, and more. Periodic special offers and flexible financing through CareCredit are also cost-saving options we welcome.
Locating Our Pepper Pike Dental Office
Looking for an emergency dentist close by? Interested in addressing advanced tooth loss head-on with dental implant-retained dentures? Ready to transform your smile with Invisalign? Then, come visit our dental office at 3550 Lander Road #140 in Cleveland. You'll find us between I-271 and State Road 91, near Beechmont Country Club. Your GPS of choice should bring you straight to us, but don't hesitate to get in touch with our team if you need any assistance locating our dental office near you.
Frequently Asked Questions
Do you have any questions or concerns regarding an upcoming visit or something else? We're always happy to help! Here are the answers to some of the most common questions we receive at our office in Pepper Pike. If you don't see the information that you're looking for below, don't worry. Give us a call and we would be happy to address anything that's on your mind.
How do I get emergency dental care?
If you are in a life-threatening situation, always call 911 right away. However, if your emergency is not life-threatening, the first thing you should do is give us a call. Let us know what is going on so we can give you further instructions. Most hospital emergency rooms are unable to handle dental emergencies because they are not equipped for them, so you will be unlikely to receive treatment there. We have same-day appointments available for patients who are experiencing a dental emergency, so don't hesitate to reach out if you need help!
How much does a dental checkup & cleaning cost in Pepper Pike?
The cost of dental checkups can vary depending on geography and a variety of other factors, including your dental health. Your appointment should begin with discussing your health history and going over any concerns that you may have. It will also include a thorough exam completed by Dr. Csok , X-rays, and an oral cancer screening. The average cost in markets in the United States is somewhere between $200 and $350. If you have dental insurance, the fees for a checkup and cleaning are negotiated by the insurance company and your dentist.
How can I find a female dentist?
Approximately 1/3 of all dentists currently working in the United States are women. Also, more than half of current dental school students are female. To find a female dentist, Google is a great way to start. Just search for "female dentist near me," and you will be provided with results. Oftentimes, there is a page dedicated to learning all the biographical information about the dentist on their website, so this is something you can look out for to find out more about the dentist you are considering.
What do you do if you can't afford a dentist?
Dental insurance is an effective tool to help pay for dental care. If you have access to it, it is worthwhile to take advantage of this benefit. If dental insurance is not an option for you, many dental practices offer a Membership Plan that can help dental care fit into your budget. Also, some practices can work with third-party financing companies, like CareCredit, to split the cost of your treatment into manageable monthly installments with little-to-no interest.