About Our Pepper Pike Dental Office
At Dental & Cosmetic Solutions, we're dedicated to exceeding our patients' expectations at every stage of treatment and beyond. Whether you're seeking help with rebuilding your smile's function, its strength, its aesthetics, or all three, our accomplished doctors will partner with you in order to discover the ideal treatment plan that fits your needs just right. Please don't hesitate to contact our Pepper Pike, OH location today to schedule a first visit with Dr. Pastouk.
Most Treatments in House
Our doctors don't like the word "referral" – after all, the last thing our patients want when visiting us to be sent away to an entirely different dental office. That's why our available services cover a comprehensive range of needs, from simple preventive care to specialty tooth replacement to cosmetic transformations and much, much more. No matter what your smile goals are, please share them with us so that we can determine the right plan of action right here in one, convenient location.
Learn More About Our Dental Services
All Ages Welcome
We enjoy being a family-friendly dental office! Instead of having to take your children to separate dental offices for their oral healthcare needs, you can schedule appointments for them right after yours at our Pepper Pike location. Our team's available services can improve smiles at every stage of life, and we'll be sure to change and personalize our approach as your needs gradually evolve over the years.
Learn More About Children's Dentistry
Caring & Committed Team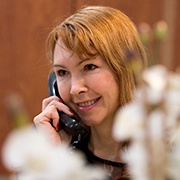 Dr. Pastouk is proud to have the ongoing support of an excellent staff as they give patients new reasons to smile. Everyone who works here at Dental & Cosmetic Solutions is friendly, experienced, and passionate about giving you a great experience from beginning to end, whether you're standing at the front desk or settled in the treatment chair. They look forward to meeting you!
Flexible Payment Options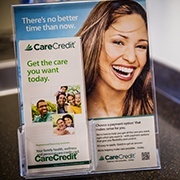 Our team strongly believes that dental excellence shouldn't have to be financially out of reach. We work with several major insurance providers in order to file claims and maximize your deserved benefits. No insurance? Affordable payment plans are available through CareCredit and KeyBank Platinum MasterCard. Better yet, consider investing in our Private Dental Savings Plan! For a simple yearly fee, patients can enjoy significant savings on dental services.