Emergency Dentistry — Pepper Pike, OH
Fast Care Right When You Need It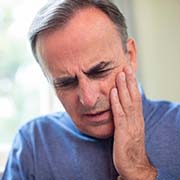 A dental emergency can strike anyone at any time. Whether it's a sudden, explained toothache or trauma that endangers your smile, it is important that you take prompt action to handle these situations. One of the first things you should do is contact your emergency dentist near Beachwood Dr. Vladimir Pastouk.
As soon as you call us, we will look at our schedule and make adjustments in order to accommodate you as quickly as possible for emergency dentistry in Pepper Pike, OH. We prioritize seeing patients on the same day that they contact us. We know that the sooner you receive care, the sooner you will experience pain relief and the less likely it is that your oral health will suffer long-term damage.
Why Choose Dental & Cosmetic Solutions for Emergency Dental Care?
Same-Day Appointments Available for Emergency Patients
Morning, Evening, and Saturday Appointments Available
Numerous Options to Make Emergency Dental Care Affordable
What to Expect When You Call Us for a Dental Emergency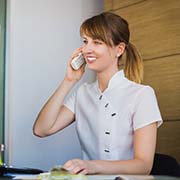 When you call us about your dental emergency, please give us as many details about the situation as you can. Once we understand what's going on, we'll be able to give you advice on what to do next and determine how quickly you need to be seen. Depending on your unique situation, we will likely instruct you to do one of three things:
You should come to see us right away. Some dental emergencies require immediate attention. For example, we may be able to reattach a knocked-out tooth, but only if you get to our office within an hour or so of when the tooth got knocked out.
You should come to see us within a day or two. If you've lost a crown or filling or are experiencing a toothache, you may be able to wait a day or two until you come to see us. We'll give you advice on how to manage your pain and minimize the damage to your teeth until you visit us for your appointment.
You should visit the local ER. If you have experienced a jaw injury or are bleeding excessively, it may be best for you to head to the local emergency room for primary treatment. Later, you can visit us so we can assess how the trauma affected your teeth and gums.
After you arrive in our office, you can expect prompt, professional, and compassionate care to get you through your dental emergency.
The Most Common Dental Emergencies
We pride ourselves on being a "one stop shop" for dentistry, which means that our team of experts is able to handle virtually any type of dental emergency. Dr. Pastouk has decades of experience in dentistry, and his advanced training equips him to perform a broad range of procedures, from routine extractions to complex restorative treatments. Whether you have a severe toothache, tooth trauma, or any other problem plaguing your smile, we are ready to leap into action to help. There are a number of situations that qualify as a dental emergency. Here are some of the most common:
Understanding the Cost of Dental Emergencies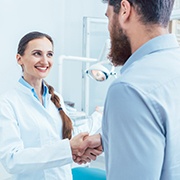 The cost of emergency dentistry depends on the specific type of treatment we provide. You should never let concerns about cost hold you back from getting the help you need. The longer you delay being seen, the worse your dental problem is likely to become — and the more expensive it will be to treat. Until you can visit our office, read on to learn about the cost of emergency dentistry in Cleveland.
Every Dental Emergency is Different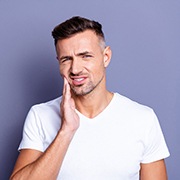 It's usually impossible to provide you with a precise estimate before we can see you in our office. During a careful exam, we'll be able to determine the root cause of the problem and recommend the proper treatment. Some emergencies are quick, easy, and affordable to fix with a dental filling or prescription mouthwash. Others may need extractions or root canal therapy, which may require dental crowns. We will always explain and review your treatment options to get you out of pain while also keeping your budget in mind.
Does Dental Insurance Cover Dental Emergencies?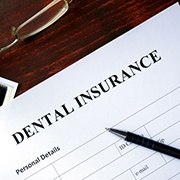 Most insurance plans offer some form of coverage for dental emergencies. Typically, at least one yearly emergency exam is included, and treatments associated with urgent issues like root canal therapy will be covered around 50% to 80%. However, every plan is different, which is why you should always check with your insurance. We are happy to communicate with your provider directly to maximize your insurance benefits and lower your out-of-pocket spending. Keep in mind that preventive checkups and cleanings, your main defense against emergencies, are usually 100% covered!
Other Options for Making Dental Emergencies Affordable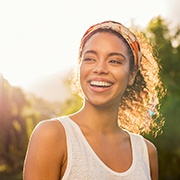 No insurance? No worries! We offer affordable financing through CareCredit. With this option, you can choose a low-to-no interest payment plan that works for your budget. Then, you'll make one simple payment each month. Additionally, we have our own private dental savings plan with advantages including, no deductibles, waiting periods, maximums, or confusing paperwork. Instead, you can get access to free services and big discounts for a cost-effective annual fee.
Taking Care of Your Smile Can Save You Money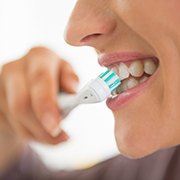 While dental emergencies can never be completely avoided, most urgent dental situations happen due to unchecked damage or infection. Unlike many other medical conditions, dental issues will only grow worse with time. That's why investing in your routine dental appointments and at-home dental care can potentially save you thousands in the future. Once you're aware of a dental emergency, time is of the essence – contact our emergency dentist in Cleveland right away! If you're concerned about the cost of your treatment, keep in mind that waiting to address your problem will only result in more expensive dental care. For example, dental pain that could be addressed with a simple root canal may require a tooth extraction if you wait too long for treatment.
How to Prevent Dental Emergencies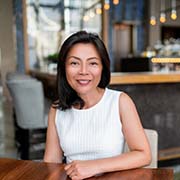 There are up to 2.1 million emergency dental visits each year in the United States. If you don't want to become part of this statistic, you'll need to be proactive when it comes to oral health. Of course, not all emergencies can be prevented; some are the result of accidents that you can't predict. Nevertheless, following basic oral hygiene and dental safety steps tends to lower the risk of urgent dental health problems. Below are some basic tips that can help you avoid dental emergencies to the best of your ability.
Visit Your Dentist Regularly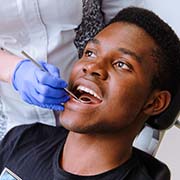 How long has it been since your last preventive checkup? Seeing the dentist every six months instead of waiting until you have an oral health problem can save you a lot of pain and trouble. If decay and disease are caught early, they can be treated before they turn into full blown emergencies. Also, regular cleanings get rid of the harmful substances on your teeth that can lead to cavities, so there's less of a risk that decay and infection will occur in the first place. Call today to make your next appointment with Dr. Pastouk.
Maintain Good Oral Hygiene Habits at Home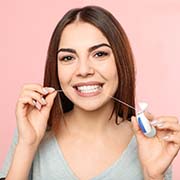 As important as biannual dental checkups and cleanings are, they're no substitute for a good oral hygiene routine at home. You need to clean your teeth every day so that the food particles and bacteria that accumulate on them don't cause any problems. Make sure your toothbrush is soft-bristled and try to stick to non-abrasive toothpastes; you don't want to wear down your teeth while you brush them. Don't forget to floss as well, as there are many areas of a mouth that you will be unable to reach with a toothbrush.
Stick to a Nutritious Diet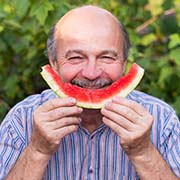 The impact that food can have on your teeth and gums might not be obvious at first, but over time your diet can affect your smile in significant ways – for better as well as for worse. Eating too many sugars and carbohydrates can lead to the accumulation of harmful bacteria, ultimately causing cavities. Try to stay away from such foods as much as possible while eating plenty of fresh fruits and vegetables instead. Make sure you're getting plenty of vitamin C to promote healthy gums as well as calcium to strengthen your teeth.
Wear a Mouthguard
Mouthguards are recommended for anyone who plays sports, even if it's a low-contact activity. The protection of the mouthguard will keep the teeth and gums safe even after you've sustained a strong blow to the head or face. Some people get mouthguards as a way of protecting themselves from the effects of bruxism, a condition where you unconsciously grind your teeth every night, slowly wearing down the enamel.
Use Tools, Not Teeth to Open Packaging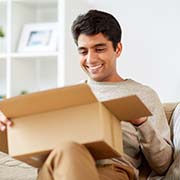 Tearing open packages with your teeth seems like a time-saver at first, but making a habit of it will take its toll on your enamel. It's always worth it to look for scissors or some other tool to do the job instead of putting your teeth through unnecessary wear and tear.
Emergency Dentistry FAQs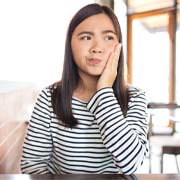 No matter what kind of dental emergency you're facing, you can count on Dental & Cosmetic Solutions for fast care right when you need it. If you or a loved one begins to experience new, unusual, uncomfortable, or worrisome dental symptoms, we encourage you to give us a call. We'll be more than happy to answer your questions over the phone or in-person during your emergency appointment. In the meantime, we've gathered some of the most common questions we get about dental emergencies below so you can learn more about them!
Will My Toothache Go Away on Its Own?
Unlike the rest of your body, your teeth can't repair themselves if there's damage or infection. Unfortunately, this means that your toothache isn't likely to go away on its own. In fact, it's much more likely to get worse! Leaving small problems that cause toothaches like cavities or cracks untreated can allow them to progress into far larger issues like fractured or infected teeth. Taking quick action to address your toothache can make all the difference between needing a simple treatment like a filling, antibiotics, or a dental crown, and a more expensive and invasive treatment like root canal therapy or a tooth extraction! If your dental pain lasts more than 24 hours, give us a call so we can help you determine what to do next.
When Should I Go to the ER for a Dental Emergency?
In a dental emergency, your first thought may be to go straight to the emergency room. However, you'll likely end up waiting for a very long time to see an ER physician who is unable to do anything besides prescribe antibiotics or a pain killer and tell you to visit a dentist instead! If you have a dental emergency, calling us first can save you a tremendous amount of time, money, and headache.
However, there are certain situations that should be stabilized at your local ER right away, including:
Dislocated, broken, or fractured jaw
Bleeding in the mouth that hasn't stopped after 10 minutes
Swelling in the mouth that's making it hard to breathe or swallow
What Does Throbbing Tooth Pain Mean?
Throbbing tooth pain is often a sign of inflammation inside the tooth. If bacteria or debris manages to reach the pulp of your tooth and irritate it, the tissue will naturally become inflamed and cause a throbbing discomfort. While there are many different issues that can cause this specific type of tooth pain, the most common is a dental infection or dental abscess. However, the only way to know for sure is to come see us for an evaluation! You may need a root canal to save your tooth, relieve your pain, and protect the rest of your smile.
Do I Need to See a Dentist if My Chipped Tooth Doesn't Hurt?
Not all dental emergencies cause a tremendous amount of pain. Minorly chipped or cracked teeth may not hurt at all, but that doesn't mean you should postpone seeking care. Damaged enamel leaves the sensitive inner layers of your tooth at a higher risk of developing damage or an infection. Even if your chipped or cracked tooth doesn't hurt, you should come see us as soon as you can so we can ensure the issue doesn't get worse.