Dental Crowns & Bridges – Pepper Pike, OH
Restoring Smiles Seamlessly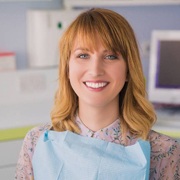 Did you know that teeth are the only part of the human body that cannot heal themselves? That's why, once damage occurs, your smile may need a crown or a bridge to bring it back to 100 percent. Our expert team at Dental & Cosmetic Solutions is well-qualified to design and install these restorations so you can get back to enjoying a confident grin and excellent oral health. If you suspect you need dental crowns and bridges from our Pepper Pike, OH dentist, please don't hesitate to contact us to schedule an appointment.
Traditional Dental Crowns and Bridges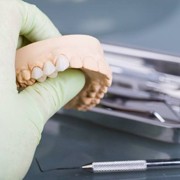 Traditional dental crowns near Beachwood are tooth-shaped caps that are custom-made to cover the entire visible part of a tooth. They may be used to:
Protect a weakened tooth after it has undergone root canal therapy
Protect a damaged or decayed tooth from further damage
Restore the appearance and function of a misshapen or otherwise unattractive tooth
Crowns are also part of dental bridges. A traditional bridge consists of a pontic (artificial tooth) that is suspended between two crowns. The crowns are placed over the teeth adjacent to the missing tooth so the pontic can fill in the gap.
Bridges and dental crowns near Chagrin Falls can be constructed of various materials, but porcelain is the preferred choice because of its natural appearance. It even reflects light in a manner similar to that of natural teeth; onlookers will never have to know that you've had some work done!
Dental Implant-Supported Dental Crowns and Bridges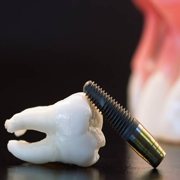 If you have a gap in your smile, a traditional bridge may be a good solution for you. However, we also encourage our patients to consider getting dental implants to replace their missing teeth. Implants are small titanium post than Dr. Pastouk inserts into a patient's jawbone; they serve as replacement tooth roots and form a strong, lasting bond with a patient's body.
An implant-supported crown consists of a single implant that supports a single artificial tooth (crown).
An implant-supported bridge has two implants that support crowns, with pontics suspended between the crowns.
In many cases, implant-supported tooth replacement options are superior to their traditional counterparts because they last longer and provide benefits for bone health.
The Process for Installing Dental Crowns and Bridges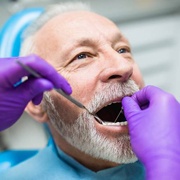 Receiving a crown or bridge begins with a consultation with one of our doctors, who will examine your mouth and discuss your treatment options. If you decide to receive a traditional crown or bridge, the process will go something like this:
We'll prepare the teeth that will receive the crowns. Oftentimes, this requires filing them down a bit or filling them so they will fit well under the restorations.
We'll take impressions of your teeth and send that data to a laboratory, which will create your beautiful, custom crown or bridge.
You'll wear a temporary restoration until your permanent one arrives in our dental office. Then, you'll come back so we can attach your crown or bridge.
The process of installing implant-supported crowns and bridges takes longer and requires minor surgery. You can read more about that procedure on our dental implants page.