Meet Our Pepper Pike Dental Team
At Dental & Cosmetic Solutions, we believe that the staff members are the true heart of any dental office – and our heart is definitely in the right place! Every member of our Pepper Pike team works in harmony in order to ensure that patients have a smooth and fulfilling oral healthcare experience from their first arrival to their last check-in with the front desk. To learn more about each of the friendly faces you'll see here, please keep reading:
Kaylin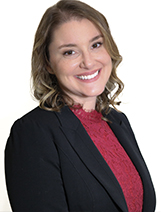 Office Manager
Kaylin has been working in the dental field for a full decade now, and she has an amazing ability to build warm, lasting relationships with our patients and their families. In addition to her managerial role, she is trained as a Registered Dental Hygienist.
At home, Kaylin has a husband who works as a registered nurse, a daughter, and a son. The last member of their family is Daisy, an English Mastiff! In her spare time, she really enjoys hanging out with her loved ones, going on hikes, and traveling.
Olga
Patient Coordinator
Olga has an impressive 10+ years of experience in the world of dentistry, and the last seven have been spent right here with our wonderful team. Originally from Ukraine, she completed her studies at the Polytechnic Institute in Kiev. Throughout her time in the dental field, her favorite aspect of her job has remained the same: meeting patients.
Outside the office, you'll most likely find Olga spending time with her daughters and cat. She also enjoys going to comedy clubs, attending live music events in the summer, and hiking at state parks. Here's something you may not know about her: she speaks three languages!
Lauren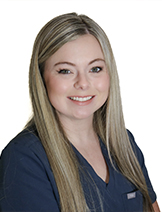 Registered Dental Hygienist
An Ohio native, Lauren chose to pursue her studies at Lakeland Community College. As a result, she is certified in local anesthesia, nitrous oxide, and CPR. When asked about her favorite part of her job, she shared that it's helping her patients with their oral health and making a positive impact on their experience at Dental and Cosmetic Solutions.
Congratulations are in order since Lauren and her high school sweetheart, Tom, recently got married! Together, they love going to Cavs games, dining out at restaurants, traveling, and hanging out with their cat, Sirius.
Maria
Registered Dental Assistant
Maria has been a part of the dental world for over 15 years, and she cherishes the relationships she's able to build with her patients. She also really enjoys making temporary crowns because the patient gets to enjoy a restored tooth relatively quickly. Before joining us, she completed her training at Cuyahoga Community College.
At home, Maria has a husband, two children, a miniature Maltese poodle, and a Leopard gecko waiting for her. A professed foodie who likes to go camping and visit the beach, she also runs a small business in permanent makeup.