Porcelain Veneers – Pepper Pike, OH
Transform Your Smile in Just 2 Visits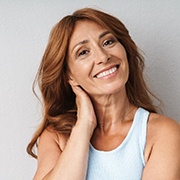 When you look at your smile in the mirror, do you like what you see? If you have flaws that take away from your appearance, you may hide your smile in public and avoid photos. At Dental & Cosmetic Solutions, we understand this is no way to live your life. That's why we offer porcelain veneers in Pepper Pike, OH as a way to make a complete smile transformation. Keep reading to learn about the process and whether or not you're a candidate for this treatment!
What Are Porcelain Veneers?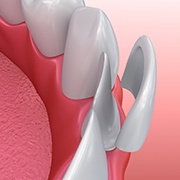 Veneers are thin shells that are designed to cover the front surfaces of teeth, erasing numerous flaws that may affect the smile. They can be made of various materials with dental porcelain as the most popular due to its lifelike qualities. Our veneers are custom made to meet your specifications, personalizing the shape, size, and shade of your smile.
The Benefits of Porcelain Veneers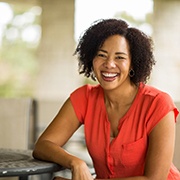 We offer veneers because of their many advantages, including:
Appearance: Get your dream smile without any of the discoloration, chips, or other flaws holding you back.
Personalization: Enjoy complete customization for amazing results.
Durability: Our veneers are built to last for years to come as long as they are cared for properly.
Convenience: In just two easy appointments, you can get the smile you've always wanted.
The Process of Getting Porcelain Veneers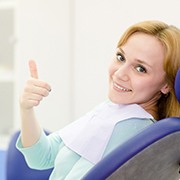 Usually, our veneers process will only take two appointments. During the first, we will prepare your teeth by removing a slight portion of your enamel to accommodate your veneers. Then, we will take impressions of your smile, which are sent to a lab for the creation of your veneers. After, you'll come back into our dental office for your second appointment. We will ensure that you're happy with your new smile before bonding your veneers to your teeth. All that's left to do is to walk out of our dental office with a beautiful and confident grin.
Are You a Candidate for Porcelain Veneers?
If you're wondering whether or not veneers are right for you, the best way to know is to come into our dental office for a free consultation. Our experienced cosmetic dentist in Pepper Pike will carefully examine your smile and the cosmetic flaws that affect it before developing your personalized treatment plan. Candidates for veneers are usually those with chipped, cracked, gapped, or misshapen teeth. Veneers can correct a variety of imperfections, which is why we find that most patients are good candidates for this service. If you're ready to get started, don't hesitate to contact our dental office today.
Understanding the Cost of Porcelain Veneers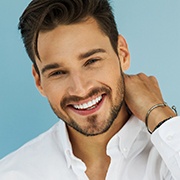 Understanding the cost of veneers in Pepper Pike can help you decide if this popular cosmetic solution is right for you. Yes, finding the right cosmetic dentist with years of experience and training is crucial to ensure optimal results, but their expertise can also help you decide if veneers are the method of treatment you need to reach your smile goals. When it comes to cosmetic dentistry, there are many different solutions available, so it's best to take your time and do your research before making a final decision on how you plan to transform your smile.
Cost vs. Cosmetic Dentistry: What's Right for Me?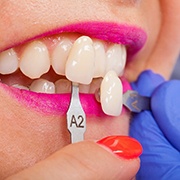 If you have your heart set of veneers in Pepper Pike, you may not be easily swayed to another option; however, it is important to survey all your available choices, especially if you are unaware of how other solutions can help you achieve long-lasting, beautiful results at different price points. Some of these include:
Invisalign: If the problem you are looking to fix is misaligned or crooked teeth, you may find it best to pursue Invisalign. These clear aligners can help to straighten your smile and improve your oral health, but they will end up costing you several thousands of dollars. Also, Invisalign cannot change the actual shape and color of your teeth, so you'll need to weigh your options
Veneers: Although veneers are known for being a more invasive cosmetic procedure, they are capable of addressing many common imperfections such as stains, discoloration, minor gaps, chips, and cracks. They are much more expensive than dental bonding but can last a decade or longer with proper maintenance.
Dental Bonding: If your flaws are minor and only on a few teeth, dental bonding can be a great option. Not only is it less invasive, but it is more affordable and can be completed in just one visit to our dental office.
Teeth Whitening: If stains and discoloration are keeping you from enjoying your smile, you will find that teeth whitening is a trusted solution for your problem. Considered much cheaper than other cosmetic treatments, it can quickly change the color of your teeth. But remember, teeth whitening cannot alter the shape or position of your teeth, so if that is a change you want to make, you'll need to consider another option.
How to Make Veneers Affordable
When it comes to paying for your veneers, you'll need to remember that they are a form of cosmetic dentistry. This means they are not covered by dental insurance. Because they are not viewed as "medically necessary," you'll be expected to find an alternative way to pay for your treatment when meeting with your cosmetic dentist in Pepper Pike.
Fortunately, at our dental office in Cleveland, we provide our patients with affordable solutions such as:
Private Dental Savings Plan: With this in-house plan, you can enjoy all the same great benefits afforded with dental insurance without the red tape! There are no deductibles, annual maximums, waiting periods, pre-existing conditions clauses, pre-determinations, or insurance claims or appeals to file. Instead, for one low fee, you'll enjoy free services and discounts on other available treatments.
CareCredit Financing: If you are unable to pay for the cost of your veneers outright, you can find out if you are eligible to enroll in flexible financing through CareCredit. Offering low and no interest payment plans, you can break up the cost of your treatment and stay within your budget.
When trying to find the right cosmetic dentist in Cleveland, you can trust that Dr. Csok will deliver the right method of treatment to help you meet your smile goals. While she works her magic to improve your appearance, our dental team will go above and beyond to help you understand the cost of your veneer treatment as well as identify which payment method will help keep your payments and total expenses as low as possible. Contact us today and let us help you take the next step toward a healthier, more beautiful smile.
Porcelain Veneers Frequently Asked Questions
Looking for a dentist near me who provides top-quality cosmetic care to produce truly transformed smiles? The team at Dental and Cosmetic Solutions is here to deliver beautiful results that make a dramatic difference in your daily life. If veneers are what you plan to use to hide your imperfections and boost your smile, you've come to the right place. But before you begin, here are a few simple questions we've answered for our clients over the years. Take a look and if you have additional questions, please don't hesitate to contact us to schedule an appointment.
Can veneers become stained?
The material used to create your veneers is highly durable and stain-resistant, so when compared to traditional tooth enamel, it is much more difficult to stain your new veneers. However, if you choose to indulge in dark-colored beverages regularly, continue to smoke, or grind your teeth, you will likely see your restorations begin to lose their natural, beautiful look. This is why it is best to avoid bad habits and limit your coffee, soda, and red wine.
Why choose veneers over other cosmetic solutions?
Veneers offer a permanent solution to hiding cosmetic flaws. Although they do need to be replaced after a decade or more of wear, they are perfect if you want a completely transformed smile that is uniform and natural in appearance. Not to mention, they are strong and can help boost your confidence for longer so you can embrace new opportunities and enjoy what life has to offer.
Will my veneers appear whiter than my other teeth?
It is possible that your veneers may look brighter than any teeth you do not have covered with these customized restorations. In this case, you may choose to professionally whiten your remaining teeth, giving you a uniform, complete look that is even in appearance. Your dentist in Cleveland can easily perform this treatment in-house using the Zoom! teeth whitening system.
What should I do if a veneer comes off?
Should you accidentally break a veneer or have one come off, do not panic. This can happen, and if it does, make sure to retrieve the broken piece. If it is a clean break, your cosmetic dentist in Cleveland may be able to bond it back into place. If not, we will simply have another veneer created for you, allowing you to enjoy a healthier, complete smile that is damage-free.
Will dental insurance cover my veneer treatment?
Unfortunately, dental insurance looks at veneers as an unnecessary treatment, so since it is categorized under cosmetic dentistry, it is highly unlikely that your dental insurance will cover the cost of treatment. Since this is likely to be the case, you will need to find another way to pay for your treatment. This can include applying for CareCredit, which is a third-party financier that offers low and no interest payment plans to eligible individuals. You may also enroll in Dental and Cosmetic Solutions' private dental savings plan, which provides big discounts on various services for one simple fee.