Smile Makeover – Pepper Pike, OH
A Chance for a New Smile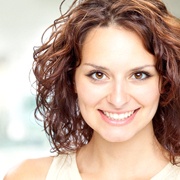 Cosmetic dentistry comes in a variety of forms. If you're dealing with stains or a chipped tooth, our team at Dental and Cosmetic Solutions may be able to recommend one treatment to improve your smile's aesthetics. However, if you struggle with various types of imperfections, you may need what is referred to as a smile makeover in Pepper Pike. Instead of a single treatment, this type of customized plan will address each of your flaws, leaving you with a new and improved, healthier, and more beautiful appearance. Contact us today to schedule an appointment and learn more about your eligibility for a smile makeover.
How Does a Smile Makeover Work?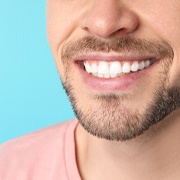 A smile makeover consists of multiple cosmetic treatments, each designed to address a particular imperfection. When meeting with your cosmetic dentist in Pepper Pike, you can expect to first undergo a thorough examination, complete with digital imaging. This will give our team a better understanding of the aesthetic flaws you want to correct. Once we have an idea about your goals and timeline, we will craft a personalized treatment plan designed to meet your needs. This may include multiple services to help enhance and revitalize your smile.
Some of the most common smile makeover treatments include:
Porcelain Veneers
Teeth Whitening
Lumineers
Metal-Free Dental Crowns
Dental Bonding
Gum Recontouring
Invisalign Clear Braces
It may even be possible to incorporate Botox into your treatment plan if you want to address some of the fine lines and wrinkles on your face.
The Benefits of Getting a Smile Makeover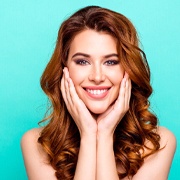 The decision to move forward with a smile makeover will leave you with many wonderful benefits, including:
Greater oral functioning
Improved confidence because of your appearance
A more youthful aesthetic
Cost-effective care by streamlining the process instead of seeking individualized treatments
Results that can last years or even decades with proper maintenance
Understanding the Cost of a Smile Makeover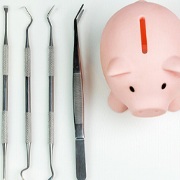 As you've probably already guessed, there is no set price tag for a smile makeover. The reason is that each person is a unique case, which means the treatment plan created for you will likely look vastly different than someone else's plan. Because you may only require two or three services, you may pay much less than someone requiring three or more. During your initial consultation, our team will go over the expected out-of-pocket cost for your smile makeover and clarify the various ways you can pay for treatment. From maximizing your dental insurance benefits on certain services to seeking flexible financing or enrolling in our own dental savings plan, we'll discuss all your available options.