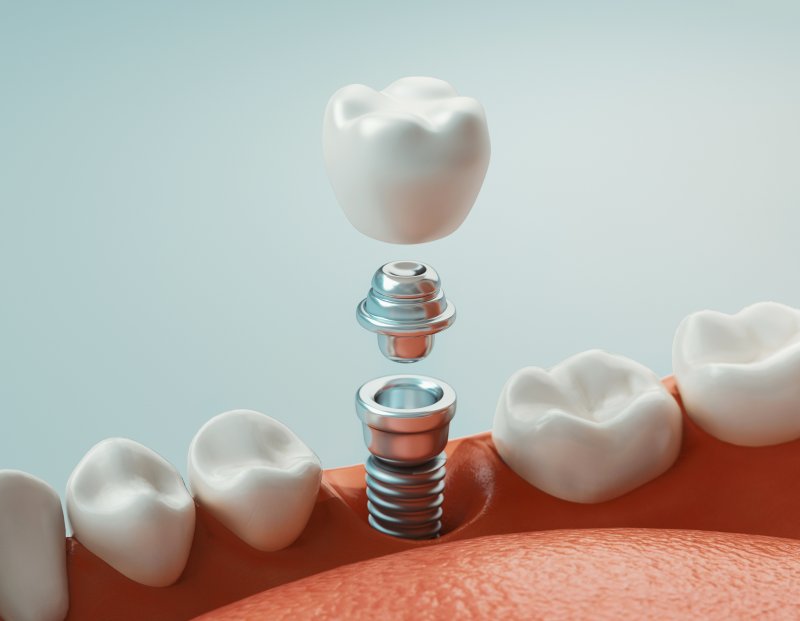 Dental implants are one of the best tooth replacement options, capable of producing incredibly realistic results. They're also remarkably durable, with over 95% of dental implants succeeding at 20 years.
If you're interested in getting dental implants, one of the first things you'll probably do is have a consultation with your dentist about the procedure. If you're wondering what you could ask them that would be useful to know, here are some things worth bringing up.
Do I Need Other Treatments Beforehand?
Dental implants are secured directly to the jawbone, which is why they have such incredible durability when compared to other tooth replacement options. However, if you've been missing a tooth for a long time, you may have experienced some bone loss in that area. For this reason, some people need a bone graft before getting dental implants; it'd be worth asking your dentist if that could be the case for you.
Can I See Your Work?
The most important part of getting dental implants is, by far, the quality of the dentist you're getting them from. A knowledgeable dentist can direct you to all the right specialists, watch out for potential pitfalls, and make you feel comfortable every step of the way.
Most dentists take promotional before and after shots of their patients, and they'll be happy to show them to you if you ask. After all, consultation is an opportunity to learn more about not just the procedure, but your dentist as well.
What Will Aftercare Be Like?
Dental implant aftercare isn't as involved as some other procedures, like an extraction for example, but there are still some things worth being concerned about. This is especially true if you have conditions that could slow down the healing process, like diabetes.
An impaired capacity to heal increases your chances of contracting an infection, which is the number one risk of failure for dental implants. For that reason, it may be a good idea to ask your dentist what dental implant aftercare could look like for you.
About the Author
Dr. Andrea Csok is a dentist who loves that she can help her patients achieve their dental and overall health goals through her work. More than that, she's happy to be able to help her patients look their absolute best. Dr. Csok earned her dental degree from The Ohio State University College of Dentistry, and continues her education to this day. She is also a member of the American Dental Association.
If you have any questions about dental implants, we can be reached at our website or by phone at (216) 292-3600.