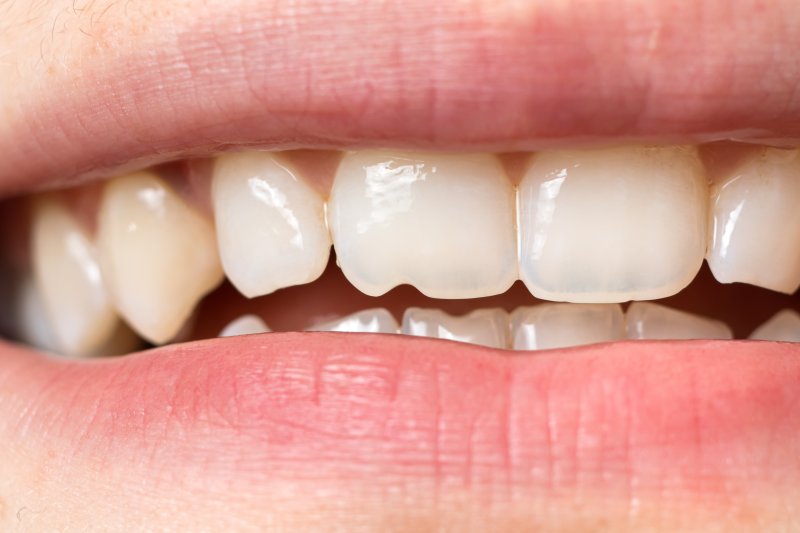 Are you unhappy with a flaw in your tooth but don't want to have to undergo a costly, complicated dental procedure to improve it? Dental bonding may be just the solution to get your perfect smile! This treatment is a cost-effective and versatile option that can significantly improve cosmetic dental flaws. Your dentist in Cleveland is here to tell you what cosmetic dental bonding is and four common issues it can address.
What is Cosmetic Dental Bonding?
Cosmetic dental bonding is a simple tooth restoration treatment that can be completed in as little as one hour. During the procedure, your dentist will apply a composite resin to the flawed tooth and sculpt it perfectly to cover the imperfection. After it's hardened with a curing light, voila…your tooth is now flawless! The results can easily last up to 10 years with proper dental care. Since the material is color-matched to the surrounding teeth, you will have a natural-looking smile – no one will even notice your dental work.
What Dental Flaws Can Cosmetic Bonding Fix?
Dental bonding can fix a range of minor to moderate aesthetic issues, including:
#1. Gaps In Your Smile
Do you have small but noticeable gaps between your teeth? Your dentist can apply resin to the insides of the teeth and sculpt it to any shape or size to give you an ideal smile and "close the gap".
#2. Chipped or Cracked Teeth
Your dentist can apply composite resin to the chipped or cracked area and smooth it out, restoring the tooth's natural appearance. Be mindful that only small to medium chips can be corrected with dental bonding – anything larger may require veneers or dental crowns.
#3. Tooth Discoloration
Unfortunately, staining and discoloration are inevitable as the years go by. In some cases, teeth whitening may not successfully eliminate these stains – but dental bonding can! The composite resin can disguise severe discoloration and give your teeth a more uniform appearance.
#4. Dental Decay
Long ago, dentists would use metal materials to repair cavities. Fortunately, the days of unsightly dental work are in the past. Thanks to dental bonding, your dentist can fill the parts of your tooth that have been eaten away by decay with composite resin. It's a natural-looking quick fix!
Tips for Maintaining a Bonded Tooth
While dental bonding is not a permanent solution to your cosmetic issues, it can give restore your smile for many years with proper care. Here are some tips to help maintain your results:
Avoid biting down on hard items (i.e., plastic, nutshells, ice)
If you grind or clench your teeth, wear a mouthguard to protect your dental bond
Regularly see your dentist for cleanings and exams
Maintain a good oral hygiene routine (brush twice a day and floss daily)
Minimize your intake of dark-colored beverages (i.e., coffee, soda, and red wine) to prevent staining
Are you ready to enhance your smile? Talk to your dentist about cosmetic dental bonding; your flawless pearly whites are one appointment away!
About the Author
Dental & Cosmetic Solutions serve Cleveland and the surrounding areas through the expertise of Dr. Vladimir Pastouk and Dr. Andrea Csok. Whether you are seeking to restore your smile's function or aesthetic, they can help with their wide range of dental and cosmetic services! From veneers to dental bonding, your teeth can finally be free of the flaws that have bothered you with their personalized plan. To schedule a consultation, contact them through their website or call (216) 868-4187.