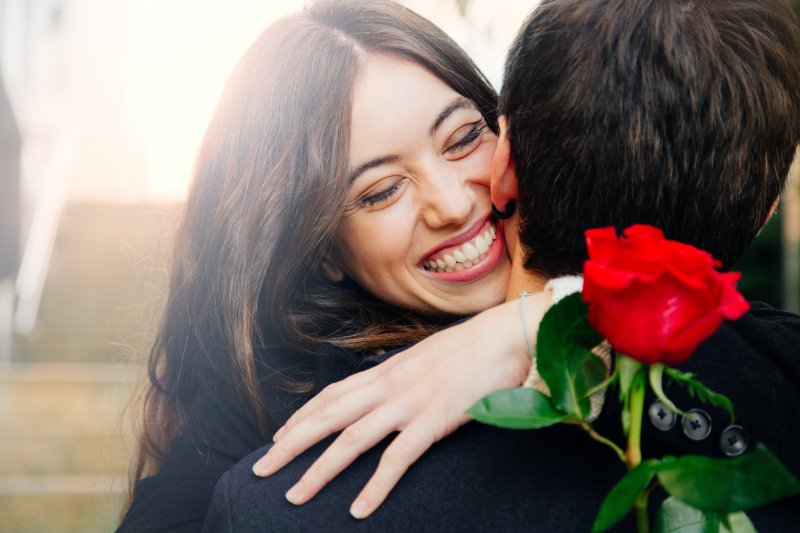 Are you feeling indecisive when it comes to what to get your loved ones for Valentine's Day? You already picked out a few things, but what could you add to make this year extra special? In addition to the beautiful flowers that you purchased, it may be worth it to choose a practical gift as well that your significant other, family member, or friend will benefit from. With so much smiling going on during this time of year, why not focus on your loved one's beautiful smile. A dentist in Cleveland suggests some Valentine's Day dental gifts that you could choose from.
Dark Chocolate
Valentine's day doesn't feel complete if there isn't chocolate involved. It is a classic when it comes to this special holiday but, you know that sugar is not beneficial for oral health. Fortunately, this doesn't mean that you completely have to drop chocolate. Try picking out a darker one since it contains less sugar than milk chocolate. If your partner is a fan of the rich, dark flavors of this delicious treat, it is a great choice for the day of romance.
Waterpik
This may not seem like a romantic gift, but it is very practical, especially after enjoying the dinner you have together. Even though Waterpiks aren't intended to replace flossing entirely, they can help your loved one keep up with their oral health. This is especially the case if they are going through orthodontic treatment, have dental implants, or have a difficult time when it comes to thorough oral hygiene for one reason or another. It can help make the nighttime routine much easier after your date.
Professional Teeth Whitening
Teeth naturally become discolored over time, especially when one likes to enjoy coffee, tea, or red wine on a regular basis. However, staining is something that many people are insecure about. Fortunately, professional teeth whitening is a solution. By searching for a "dentist near me," you can find one who can provide patients with an in-office teeth whitening treatment. This way, they can walk out of the practice with a smile several shades brighter!
Dental Hygiene Products
There are all sorts of different dental hygiene products out there that your special someone will appreciate. They sure aren't a replacement for the classic vase of orchids or roses, but they can certainly help them keep their smile clean after they indulge in the delicious Valentine's Day chocolates and other treats that you got them. Electric toothbrushes are helpful when it comes to controlling plaque and tartar. This is especially the case if your significant other has limited hand or wrist mobility and finds brushing to be difficult. They will appreciate the little things you do to make their life easier.
On Valentine's Day, try breaking out some of these gifts to show your loved one that you care about their smile. They will appreciate your thoughtfulness!
About the Author
Dr. Vladimir Pastouk is an experienced dentist who has been working in the field for two decades. He graduated from the Kiev Medical University School of Dentistry in Ukraine and later attended the Advanced Standing Program at the College of Dentistry at Nova Southeastern University in Florida. Currently, he is a Sustained Member of the American Academy of Cosmetic Dentistry, Associate Fellow of the American Academy of Implant Dentistry, and a Fellow of the Misch International Implant Institute. For more information or to schedule an appointment, visit his website or call (216) 292-3600.