BOTOX Cosmetic – Pepper Pike, OH
Update Your Look & Feel Your Best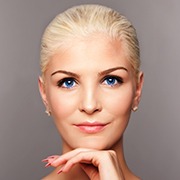 Whenever possible, the Dental & Cosmetic Solutions team prefers to help patients avoid serious dental problems entirely through focused checkups, cleanings, and other preventive services. We do so by both identifying damage and infection at the earliest stages and also providing treatment options that can protect and strengthen the smile against common threats. If it's been more than six months since your last visit to the dentist's office, please don't hesitate to contact our dental office location and schedule an appointment with Dr. Pastouk to discuss BOTOX Cosmetic in Pepper Pike, OH.
Aging is part of life – but your skin doesn't need to know that!! We provide the most up-to-date, gentle, and effective methods of skin rejuvenation that will help you look amazing and feel as young and radiant as you do. Come in to our Pepper Pike, OH dental office and unlock your most beautiful skin today.
Dr. Pastouk is a true expect when it comes to skin rejuvenation. In 2011, he was recognized as one of the best trained dentists in Facial Rejuvenation Procedures. He completed training in the treatment of muscle tension and migraines with BOTOX and even lectures about the topic at local dental schools. Please contact us today for more information!
Reduce Wrinkles & Fine Lines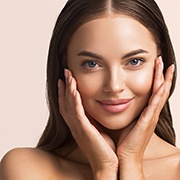 After many years of laughing, crying, squinting, frowning, sleeping, and smoking, the skin on the face, neck, and chest will begin to develop expression lines. These lines can make you look older, tired, and stressed as the years go by.
Benefits of BOTOX® Cosmetic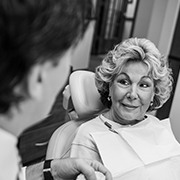 BOTOX is excellent at minimizing the facial motion that creates noticeable wrinkles and lines over time and helping patients achieve a rejuvenated appearance. This treatment can create the following positive effects:
Lifting the brows
Softening the lines of the lips
Minimizes creases between eyes
Corrects a turned-down smile
Minimizes a chin that's overly tight and/or pebbly
Provides new definition to the jaw
Slims overall facial appearance
Diminishes crow's feet
Elevates a nose tip that's overly turned-down
Smooths and lifts the neck
Reduces lines that are horizontal and/or vertical on the chest and cleavage
Restore Volume & Smooth the Skin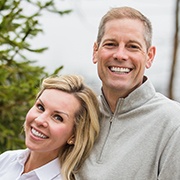 Dermal fillers, on the other hand, are customized for your skin's unique needs to restore volume, soften wrinkles and lines, and contour the face and hands. The positive effects they can create include:
Plump up deflated lips and soften lip lines
Fill and restore under eye hollows
Soften the folds that run from the corners of your nose to the corners of your lips
Fill the "marionette" folds from the corners of your mouth to your chin
Enhance and rebuild volume in the mid-face
Build beautiful cheekbones
Elevate a sagging jaw
Straighten a bumpy nose
Add more lift to the eyebrows
Plump the backs of the hands
Restore earlobes