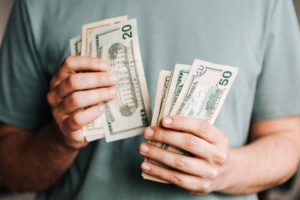 Cosmetic dentistry isn't just for the rich or famous anymore because of the diversity of treatments available, like dental bonding. It continues to rank among the most common elective services annually because it offers a lot of bang for your buck. Various factors affect the cost of dental bonding, but it's an affordable, convenient option to turn the smile of your dreams into reality.
What is Dental Bonding?
Dental bonding is a noninvasive procedure that provides both restorative and cosmetic benefits. A composite resin is shaded to match the color of your enamel to blend in with the tooth structure when used to treat:
Tooth decay
Exposed tooth roots
Chips or fractures
Stains or discoloration
Abnormally shaped teeth
The procedure takes about 30 to 90 minutes, depending on how many teeth you're treating. In a single afternoon, you can enjoy a drastic improvement in the appearance of your smile without draining your bank account. Your results can last for 5 to 10 years with the right care, like brushing and flossing.
How Much Does Dental Bonding Cost?
Every mouth and situation differs, so there's no flat fee for dental bonding; however, it's often significantly cheaper than other cosmetic procedures, like veneers. Many things can affect the amount you'll pay, like:
Number of teeth you're treating
The complexity of your treatment plan
The materials used
Your dental insurance can significantly affect the amount you'll pay. Although insurance generally doesn't cover elective services, there are some exceptions if a procedure is medically necessary, like fixing a chipped tooth. Since bonding provides restorative and cosmetic benefits, your dental insurance may cover a portion of the cost. Every plan differs, but most will pay up to 80% of the cost of common restorative services after meeting your deductible. Your dentist will work on your behalf with your dental insurance to maximize your coverage.
Besides using your dental insurance to lower the cost of your new smile, many dentists accept third-party financing, like CareCredit. Based on your credit approval, you can make monthly payments with little or no interest. You can achieve a picture-perfect smile while staying within your budget.
Is Dental Bonding Worth the Investment?
Research has found that an attractive smile is associated with youth, confidence, and success. You can't put a price on the benefits you'll gain from improving your smile. You'll boost your self-esteem and change your outlook on life while attracting new job opportunities.
Dental bonding is a smart choice if you want a quick fix for a beautiful smile. Your dentist will help you find the solutions you need to keep your treatment affordable, so nothing stands in your way of looking and feeling your best.
About Dr. Vladimir Pastouk
Dr. Pastouk earned his dental degree at the Kiev Medical University School of Dentistry in Ukraine. After moving to the US., he worked in many hospitals performing medical and dental surgeries. He regularly continues his education to provide advanced services, like cosmetic dentistry. Contact our office today to request your consultation.