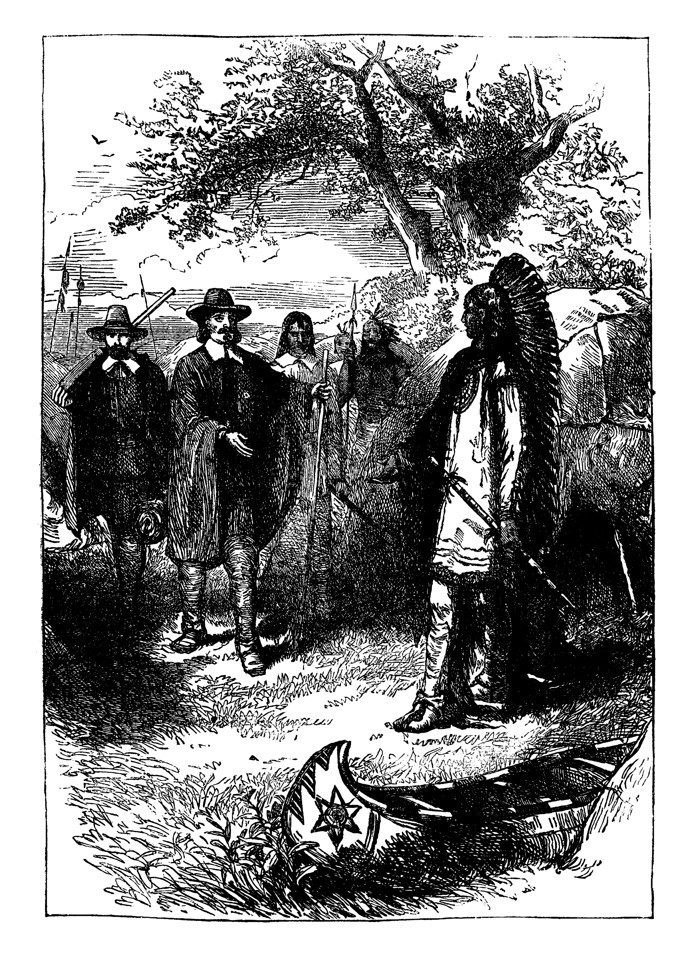 Thanksgiving will be here before you know it. We're all looking forward to a delicious meal complete with turkey, mashed potatoes, gravy, stuffing, cranberry sauce, pumpkin pie, and much much more! As this exciting holiday is approaching, it is the perfect time to learn a little bit more about the lives of the pilgrims and Native Americans, including how they cared for their smiles. Continue reading to find out what oral hygiene looked like for people during this time.
Diet for the Pilgrims and Native Americans
The Native Americans were expert hunters and gatherers! Their diet consisted of mostly corn, beans, squash, fish, and wild game. They also ate a lot of fresh fruit and nuts. This helped to keep the plaque off their teeth. Because their diet was so high in fiber, Native Americans on average had well-maintained teeth and gums.
On the other hand, the pilgrims who first colonized America relied more on preserved foods during their long journeys. They stocked their ships with salted dried meat, dried fruit, and dried biscuits. All of these foods were terrible for the teeth, as they easily stick and lead to tooth decay. Because water distillation wasn't very good at this time, the sailors did not drink much water, as it could easily lead to sickness and even death. The primary beverages that they indulged in were beer and wine. Due to their acidity, this means stained teeth with lots of cavities.
Oral Hygiene for Pilgrims and Native Americans
Native Americans would clean their teeth using chewsticks. These were twigs that were frayed on the end to be used for brushing. The other end could be sharpened to use as a toothpick. In addition to the chewsticks, the Native Americans would chew on pine needles and fresh herbs, like sage and mint for extra freshness.
For the pilgrims, things weren't so fresh. Toothbrushes were not widely produced until about a century after they came to America. Ultimately, the sailors were left with very unhealthy oral conditions.
In the end, the Native Americans have much healthier teeth than the pilgrims after their long voyage across the Atlantic Ocean. One thing we can all be grateful for this Thanksgiving is a healthy smile!
About the Author
Dr. Vladimir Pastouk is an experienced dentist who has been working in the field for two decades. After graduating from the Kyiv Medical University School of Dentistry in Ukraine in 1991, he moved to the USA where he attended The Advanced Standing Program at the College of Dentistry at Nova Southeastern University in Florida. Currently, he is a proud member of numerous professional organizations, including the American Academy of Cosmetic Dentistry and the Pacific Training Institute for Facial Cosmetics. For more information or to schedule an appointment at his office in Cleveland, visit his website or call (216) 292-3600.