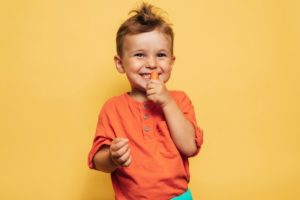 Nutritional habits developed during childhood can stay with you into adulthood. That could pay dividends for your child for years to come, but in the near future, these smart choices can mean a lot for their oral health. It's easy for your child to end up eating too many items high in sugar and carbohydrates. Unfortunately, those tend to be cavity-causing foods. They supply fuel for bacteria to produce acid that attacks tooth enamel. Keep reading as a children's dentist in Cleveland helps you discover alternatives that will satisfy their snack cravings while not being so hard on their teeth.
Healthy and Tasty Options to Try Over Cavity-Causing Snacks
Your child may love gummy bears and ice cream, but their teeth don't feel the same way. Try to offer them snacks that taste good without putting them at risk of cavities. Here are some options to consider:
Kale chips
Baked sweet potatoes
Hard-boiled eggs
Cottage cheese
Carrots and hummus
Fresh fruit
Trail mix (look for one that's lower in sugar)
Celery and peanut butter
Popcorn (try to remove unpopped kernels to protect their teeth)
Yogurt
These Daily Habits Will Protect Your Child's Smile
Developing good habits can go beyond your child avoiding cavity-causing foods to their dental care. Here are some oral hygiene practices that can make a big difference as they grow:
Try to minimize their consumption of sugary beverages like soda
Help them quit unhealthy dental habits like nail-biting and thumb-sucking
See that they brush their teeth for two minutes twice each day
Have them floss every evening before bedtime
Schedule a dentist appointment for them every six months to get a cleaning and exam
Try to Make Taking Care of Their Teeth Fun
Getting your child to brush their teeth shouldn't be mission impossible. As you know, if they can see the fun in something, they are more likely to do it. Take them to the store to pick out a toothbrush that's their favorite color or has a character they love on it.
While they are brushing, you can play a song or music video they really like to help the two minutes fly right by. Also, you can track their progress and reward a job well done with a sticker chart. If you need more ideas, their pediatric dentist will surely know many ways to get a child fired up about toothcare.
From food to flossing, the health of your child's teeth is very important, and you can help ensure they are doing great by instilling good habits in them. When they are making smart choices, cavities don't stand a chance!
About the Author
Dr. Vladimir Pastouk has been working hard for the smiles of his patients for two decades. He earned his dental doctorate from Kiev Medical University in Ukraine and has participated in thousands of medical and dental surgeries since he relocated to the U.S. If you need a children's dentist for your little one, he and Dr. Andrea Csok are ready to talk more about healthy snacks during their next checkup and cleaning which you can schedule on their website or call (216) 292-3600.