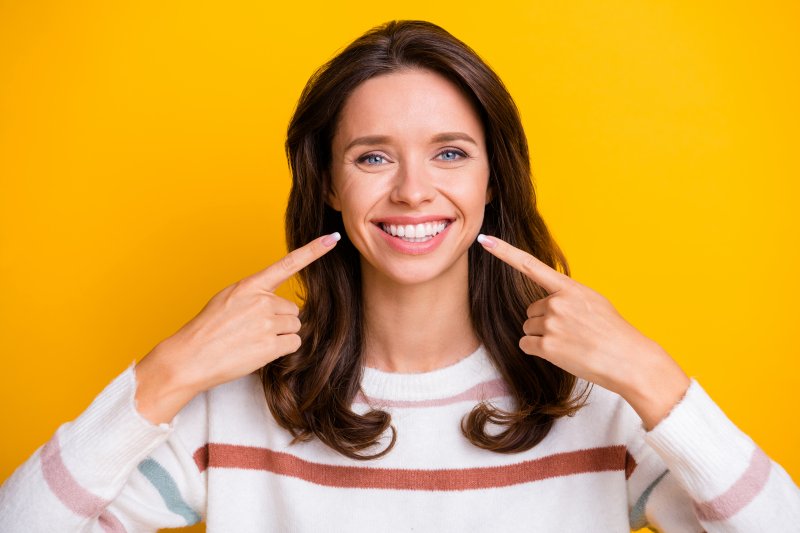 It's time to celebrate your spouse or friend's birthday, but you have no idea what to give them. While another tie or home décor piece may be at the top of your list of considerations, why not consider something they can't return? Whether they've mentioned it or not, teeth whitening in Pepper Pike can be the ultimate gift, and here are three reasons why!
It Will Boost Their Self-Esteem
If your spouse, family member, or friend talks about how much they dislike their smile, cosmetic dentistry in Pepper Pike in the form of teeth whitening can be a great way to boost their self-esteem. With a quick and easy in-house application, their teeth can appear whiter and brighter in about one hour! When finished, they'll enjoy the lasting effects of their whitening treatment, especially when they learn results can last two to three years with proper care.
They'll Think of You Each Time They Look in the Mirror
Instead of cringing each time they walk by a mirror, or instead of looking at photos to see their closed-lipped smile, teeth whitening will make it possible for them to feel good about their appearance while thinking of you. Every morning, when it's time to brush their teeth, they'll see a beautiful set of pearly whites staring back, allowing them to feel more confident because of the gift you provided. Instead of giving them something that will just sit in a drawer or on a table, teeth whitening gives them something to be proud of each time they look in the mirror.
It Can Launch New Opportunities
It is believed that employers appreciate youthful and healthy-looking smiles. Because your teeth are the first thing people notice, gifting teeth whitening can help improve your spouse or friend's chances of possibly landing a job or promotion. Not only does a revitalized smile create the appearance of a well-kept individual who cares about their appearance, but it also gives the person greater confidence to go out and get the position they desire.
Now that you have a few reasons to choose teeth whitening this year, talk to your cosmetic dentist in Pepper Pike about how you can set your spouse, friend, or family member up with a special and truly unique gift.
About the Author
Dr. Vladimir Pastouk has more than two decades of dentistry experience. Graduating from the Kiev Medical University School of Dentistry in Ukraine in 1991, he relocated to the United States and was employed at the University Hospitals of Cleveland. Later on, he attended The Advanced Standing Program at the College of Dentistry at Nova Southeastern University in Florida and eventually, completed a year-long program in modern dental implantology and advanced bone grafting in Atlanta. At Dental & Cosmetic Solutions, he and his team offer timeless cosmetic dental solutions to improve aesthetics and boost confidence levels. If you're looking for the perfect gift for the one you love, contact us at (216) 292-3600.