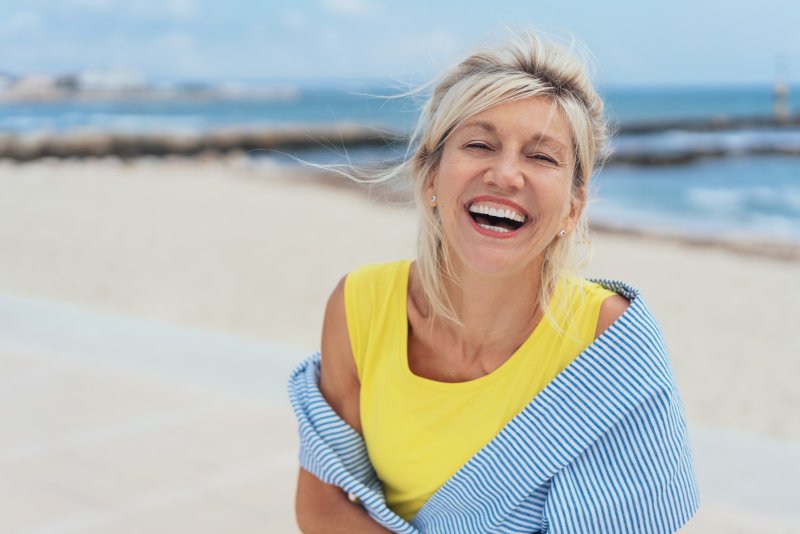 For many people, summer is a chance to relax and have fun with the family. However, it can also be a great opportunity to see your cosmetic dentist in Cleveland and start exploring the options for creating the smile that you've always wanted. You can smile for your vacation photos with confidence and pride once you've addressed the flaws that have been bothering you. Here are 3 cosmetic treatments that you may want to consider this summer.
1. Veneers
Have you been thinking of giving your entire smile a makeover? In many cases, you can make all the changes you want with veneers in Cleveland – and all in just a couple of appointments. Veneers are thin shells that are firmly attached to the fronts of your teeth, erasing various blemishes simultaneously. Obviously, this can be done to cover up chips, cracks, and stains, but it can also be used to close gaps of a certain size, and it can even make your teeth appear straighter. One of the biggest advantages of veneers is how easy they are to personalize. You can get one veneer or a whole set depending on your cosmetic needs, and you can have each one customized so that they match your natural teeth.
2. Teeth Whitening
Over the years, dark colored foods and beverages can leave stains on the teeth – and yet, much of that discoloration can be reversed in less than an hour thanks to professional teeth whitening. A professional-strength bleaching gel is applied to the teeth and activated with a special light; the ingredients in the gel enter the enamel and destroy the underlying stains, making the teeth whiter as a result. Dramatic improvements can be made in just a single appointment, which will leave you with the rest of the summer to show off your new grin.
3. Invisalign
Have you been thinking of starting an orthodontic treatment to straighten your teeth but don't want to have to deal with braces during the summer months? Depending on how complex your case is, you may be able to get Invisalign as a more attractive alternative. The plastic used to make the aligners is see-through, meaning people are much less likely to notice it unless they already know it's there. As a side benefit, there are no dietary restrictions with Invisalign, and you won't have to change your oral hygiene routine. You can spend the summer getting closer to your dream smile without having to worry about your appearance in the present.
These are just a few examples of cosmetic treatments that you can take advantage of this summer. Your dentist can give you tips for choosing the services that are best suited to your unique situation if you schedule a consultation with them.
About the Author
Dr. Vladimir Pastouk has over two decades of dental experience. After attending dental school in Ukraine, he relocated to the United States, where he has participated in thousands of medical and dental surgeries. He is the vice-president and Director of Clinical Education at the Pacific Training Institute for Facial Cosmetics; needless to say, he has some experience when it comes to improving smiles. If you'd like to schedule a cosmetic consultation at his practice, Dental & Cosmetic Solutions, visit his website or call (216) 292-3600.