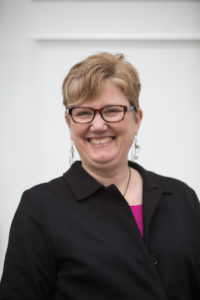 Dental insurance is a wonderful way to invest in your and your family's healthy and long-lasting smiles. When trying to find a plan that suits you and your loved ones best, you may feel overwhelmed at all the decisions — but it does not have to be that way. Below, your dentist in Beachwood & Chagrin Falls offers helpful advice on what to know when signing up for dental insurance. Whether you are an employee at the Cleveland Clinic, a university student, or just a friendly neighbor, these tips can help everyone on their quest for a healthy smile!
Make Sure It Is a PPO
PPO stands for preferred provider organization, and this type of dental insurance allows you more options in who provides your care than the alternative, an HMO (health maintenance organization). Most dental practices (ours included!) will accept just about any major PPO plan, but have to be specifically in-network in order to accept a certain HMO. You may have to pay a little more for a dental PPO, but it is worth it in order to receive greater flexibility — especially when it comes time for more specialized treatments that may require you to receive a referral.
Watch Wait Periods
Careful what you are signing up for — and make sure you read all the details very carefully. Some dental plans include a waiting period of up to 1 year before you can even use the benefits that you're excited about. It's best to skip that type of plan when you can!
Choose a Higher Maximum
After you have chosen your insurance provider and when you are signing up for the actual plan, you can adjust certain features of the plan to receive certain benefits that may suit your oral health needs or your budget best. One of these is how high your annual maximum is. It is a wise idea to try to get the highest maximum possible — this way, you are not left high and dry when you need something like a dental crown or bridge for tooth replacement. When it comes to your oral health, you are always better off playing it safe than sorry.
And Then Use Those Benefits!
After you have gone through all the effort of getting coverage, you will definitely want to follow through to make sure you receive the most out of your investment. Dental insurance works with a heavy emphasis on prevention, which includes two checkups and cleanings from your general, restorative, and cosmetic dentist in Beachwood for FREE each year. Take advantage of this benefit to engage in the prevention-first approach that leads to healthy and long-lasting smiles.
Meet Sue, Our Dental Insurance Expert
Another way to really stretch your benefits is knowing just whom to talk to about your plan. At our dental practice, that is Sue. With over 25 years of experience in the dental field, she is our resident insurance expert who knows the ins and outs of just about every dental plan! If you are considering investing in dental insurance or would like to discuss the specifics of coverage that you already receive, we invite you to get in touch with our office today. Feel free to call your dentist in Beachwood & Chagrin Falls at (216) 292-3600 to learn more about how we can help you save on high-quality dental care!