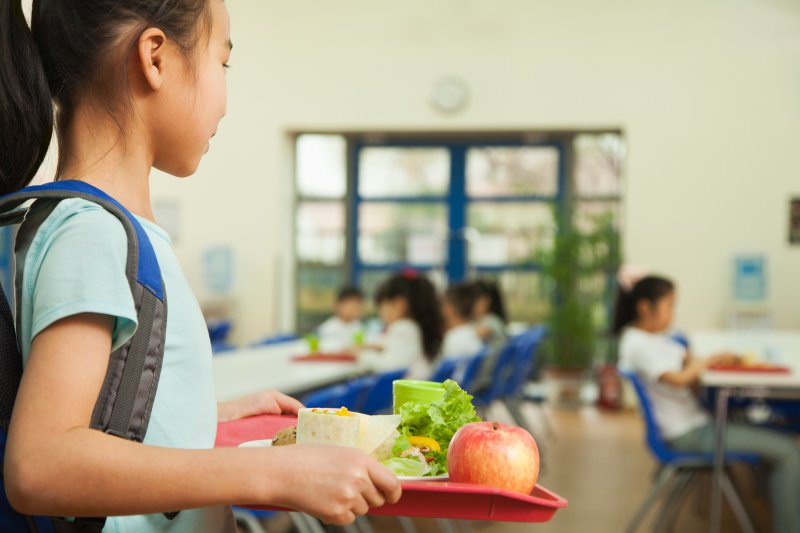 Does your child usually eat the food served at their school cafeteria? While many of these items can be enjoyable, some can also increase the risk of dental issues, like cavities. For this reason, it's important to pack their meals with nutritional foods to protect their smile. Keep reading to learn about the link between school lunches and your little one's dental health!
How Do School Lunches Affect Dental Health?
After your child has lunch at school, they probably won't be able to practice their oral hygiene routine until they get back home. This means the food they ate will remain on their teeth for hours throughout the day. If they eat meals with little to no nutritional value, such as chips and sweets, then their teeth can become more vulnerable to bacteria and cavities. This can also increase their chances of needing dental treatments early on.
The Link Between Oral Health & Academic Success
Since non-nutritional meals can impact your child's oral health, this means they can also affect their academic success. Recent studies have shown that children dealing with dental issues are more likely to not complete their assignments and miss days from school. This had significant psychosocial influences as well, such as lowered friendliness and feelings of worthlessness. To avoid these complications, it's best to preserve their dental health with preventive care and nutritional meals.
Which Healthy Items Should Your Child Take for Lunch?
Fortunately, if you want to pack your little one's lunch with nutrient-rich and teeth-friendly meals, then it won't take much time to do so! Many healthy items can come individually packaged or pre-cut, making it much quicker to create a well-balanced lunch. Here are several healthy foods you can put together for your child:
Fresh fruits, like bananas and kiwi.
Raw veggies, like celery and carrots.
Nuts, like cashews or almonds.
Oatmeal.
Yogurt.
Applesauce (without sugar).
Soup (especially with veggies).
Many school lunches are packed with products like chips and chocolate milk, which can increase the risk of children experiencing tooth decay. By offering healthier food choices, along with taking them to see their dentist regularly, you can protect your little one's smile for years to come!
About the Author
Dr. Andrea Csok is a proud member of several prestigious organizations such as the American and Ohio Dental Associations, and the Greater Cleveland Dental Society. She earned her dental doctorate from The Ohio State University College of Dentistry and regularly pursues continuing education to refine her expertise. She offers multiple modern and comprehensive treatments, including children's dentistry to preserve your child's dental health. If you'd like to schedule a checkup and cleaning, feel free to visit our website or call 216-292-3600.